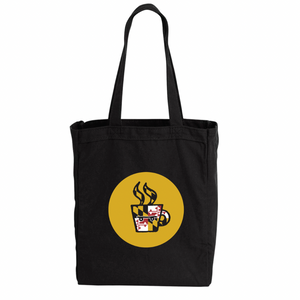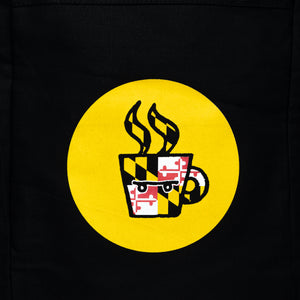 Product image 1
Product image 2
Product image 3

Product image 4
Vigilante Coffee has it's roots in MD & DC. Our first roastery & cafe was opened in 2014 in Hyattsville, MD. Our 2nd cafe is right up the street at the state's biggest college, the University of Maryland. Since our roots are in MD we felt it only right to bring that unique Maryland flag into our branding. Introducing the Vigilante Coffee Head logo adorned with the Maryland flag in the background. 
The state flag is an interesting one. 
The Maryland flag is symbolic of the reunion of all the citizens (those that supported the Union & those that supported the Confederacy) during the American Civil War and is represented through the colors of the flag. In these times we are living in, coming together as a people and recognizing our common humanity is essential to living in peace & joy. The Maryland flag, the Vigilante head logo, and the combination of the two represent the change in the world we want to continue to see.